SAENA has reduced work activity due to the measures for the containment of the Covid-19 emergency. Our team remains healthy and safe at home to minimize the potential spread of the COVID-19 virus following the Italian Government and Campania Region mandates and recommendations. Please accept our apologies in advance for any delay we might be facing to answer your e-mail. Thank you for your kind attention and please stay healthy and safe.
Our engines will come back roaring soon.
---
SAENA sulla rivista di SAE International UPDATE
Sul numero di Agosto 2020 di Update, parlano di noi a pag 15 e 16, buona lettura!
Forest R. McFarland Award 2020
Siamo orgogliosi di informarvi che i nostri soci Stefano Fontanesi (Università di Modena e Reggio Emilia) e Michele Battistoni (Università di Perugia) sono stati insigniti del prestigioso premio Forest R. McFarland Award 2020, congratulazioni!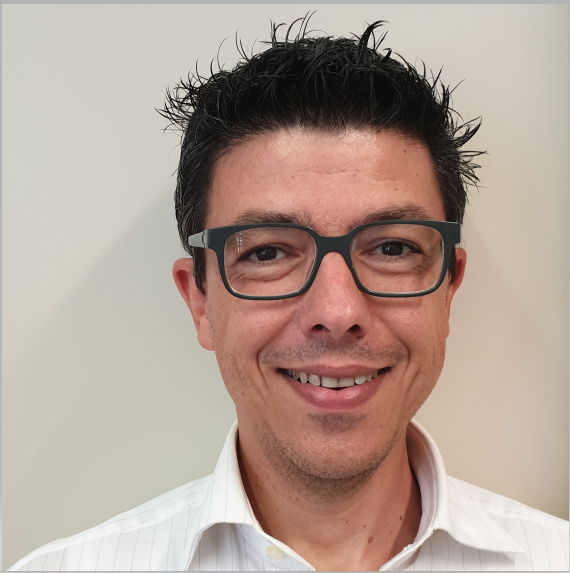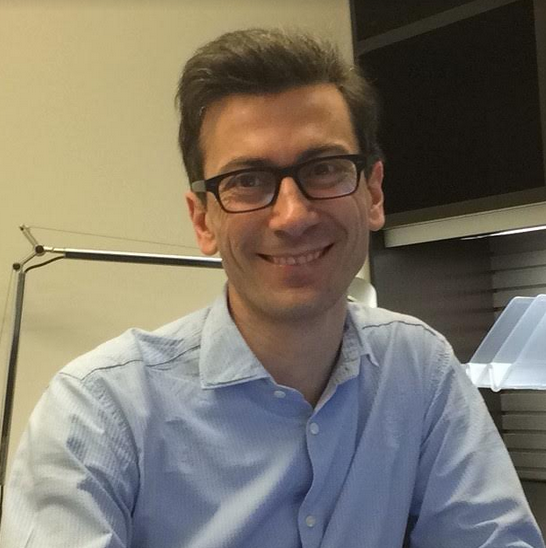 Proroga Premio Tesi di Laurea 2019

ATTENZIONE: la scadenza per la presentazione delle domande di ammissione al Premio Tesi di Laurea 2019 è stata prorogata alle ore 12:00 del 26 giugno 2020. Per maggiori info clicca qui
Premio Tesi di Laurea 2017-2018
I due vincitori del "Premio Miglior Tesi di Laurea 2017-2018" sono Carmela Perozziello (Università di Napoli) e Francesco Accurso (Politecnico di Torino), premiati con un bonifico di euro 500 ciascuno e la partecipazione gratuita al convegno ICE2019.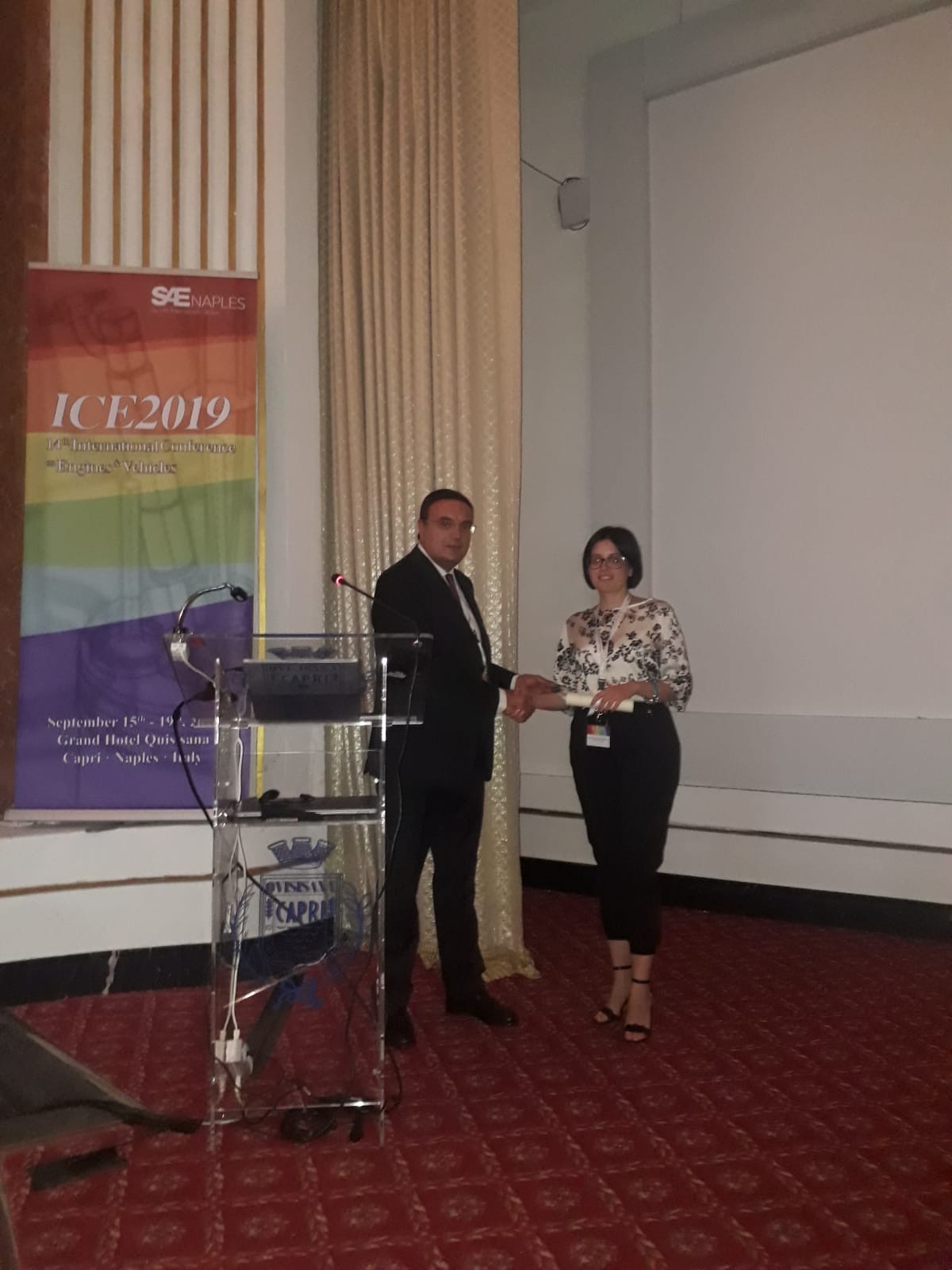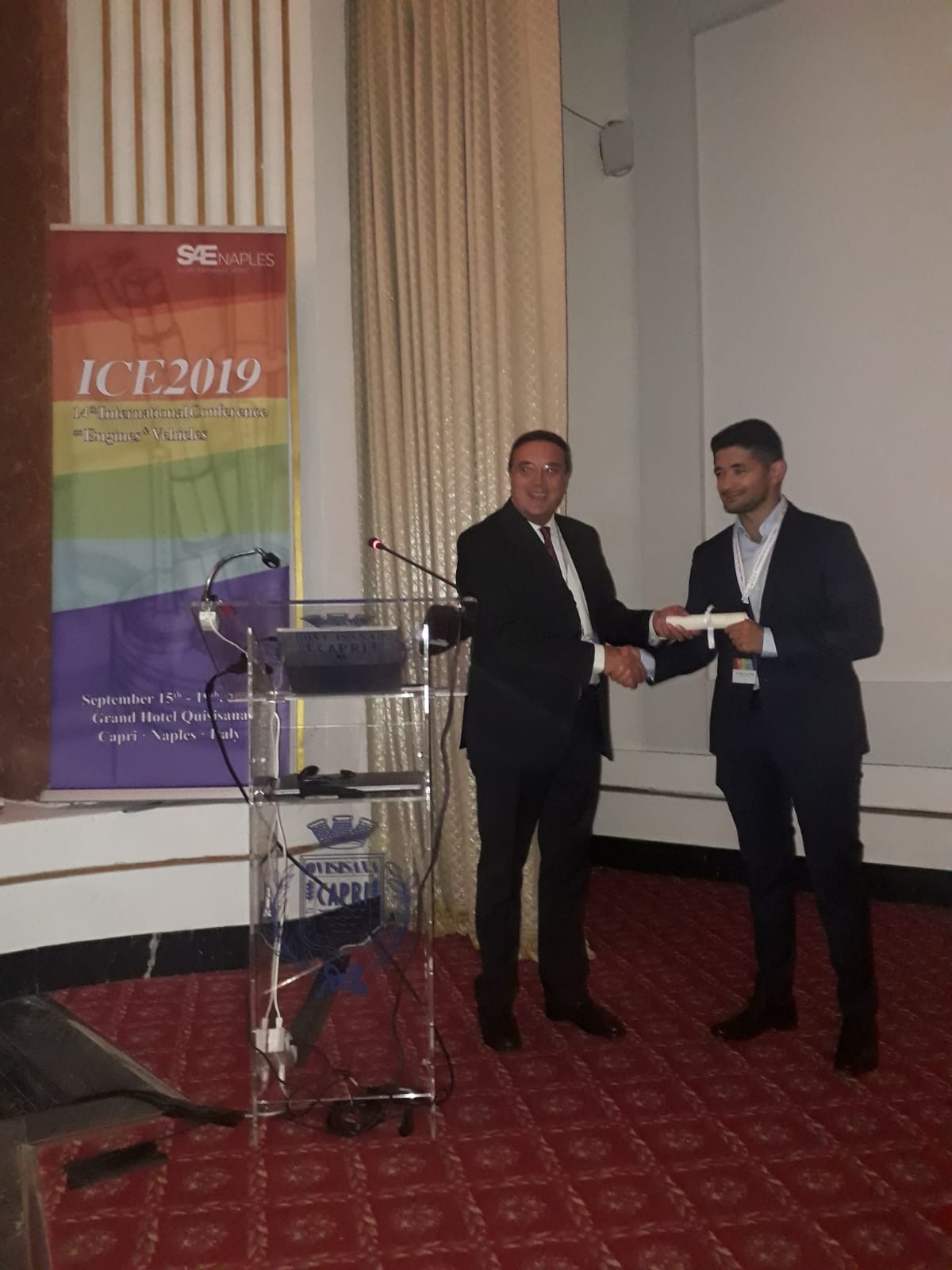 Ezio Mancaruso elected President of SAENA
On Monday, September 16th, 2019, Ezio Mancaruso, researcher of Istituto Motori of CNR, Naples, was elected SAE Naples Section President. Ezio declaired: "It is an honour and a privilege to be responsible of an Italian Section of SAE International".
Ezio Mancaruso and all the SAENA members thank Cesare Pianese, past President, for his support.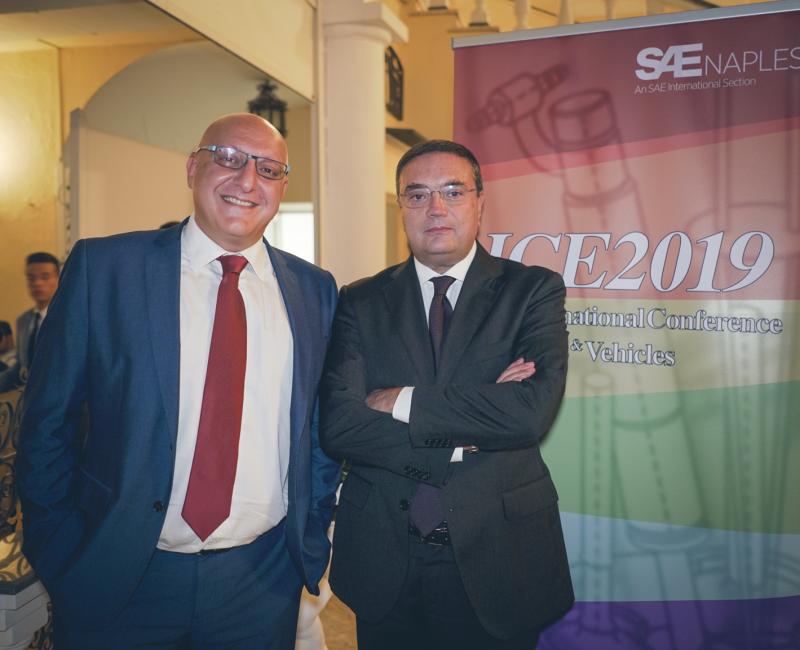 ICE 2019
Click on image to open large picture

Thank you to the participants, speakers, plenary lecturers, chairpersons, and organizers for the great success of our 14th International Conference on Engines & Vehicles - ICE2019 supported by SAE Naples Section and Istituto Motori-CNR.
We wait for you to the next edition in 2021.




14th International Conference on Engines & Vehicles
Capri, Napoli (Italy) September 15-19, 2019
---
Ezio Mancaruso, SAENA secretary, was recognized
with the Forest R. McFarland Award
@ WCX conference in Detroit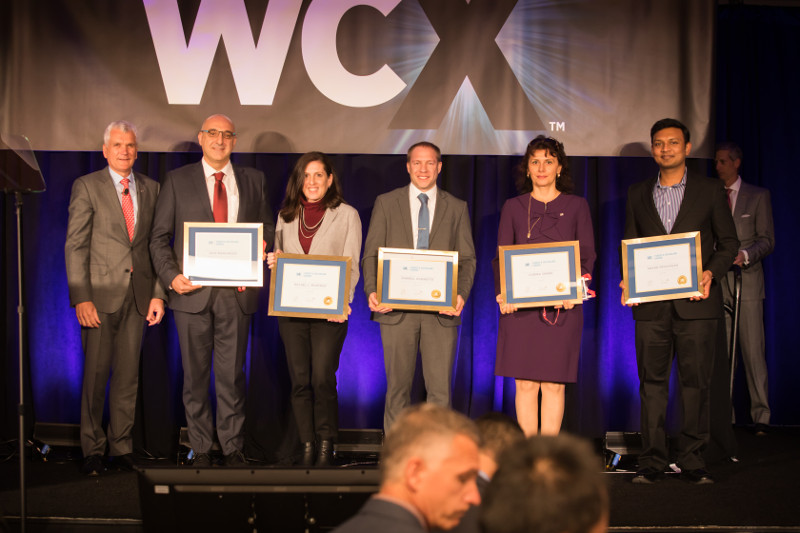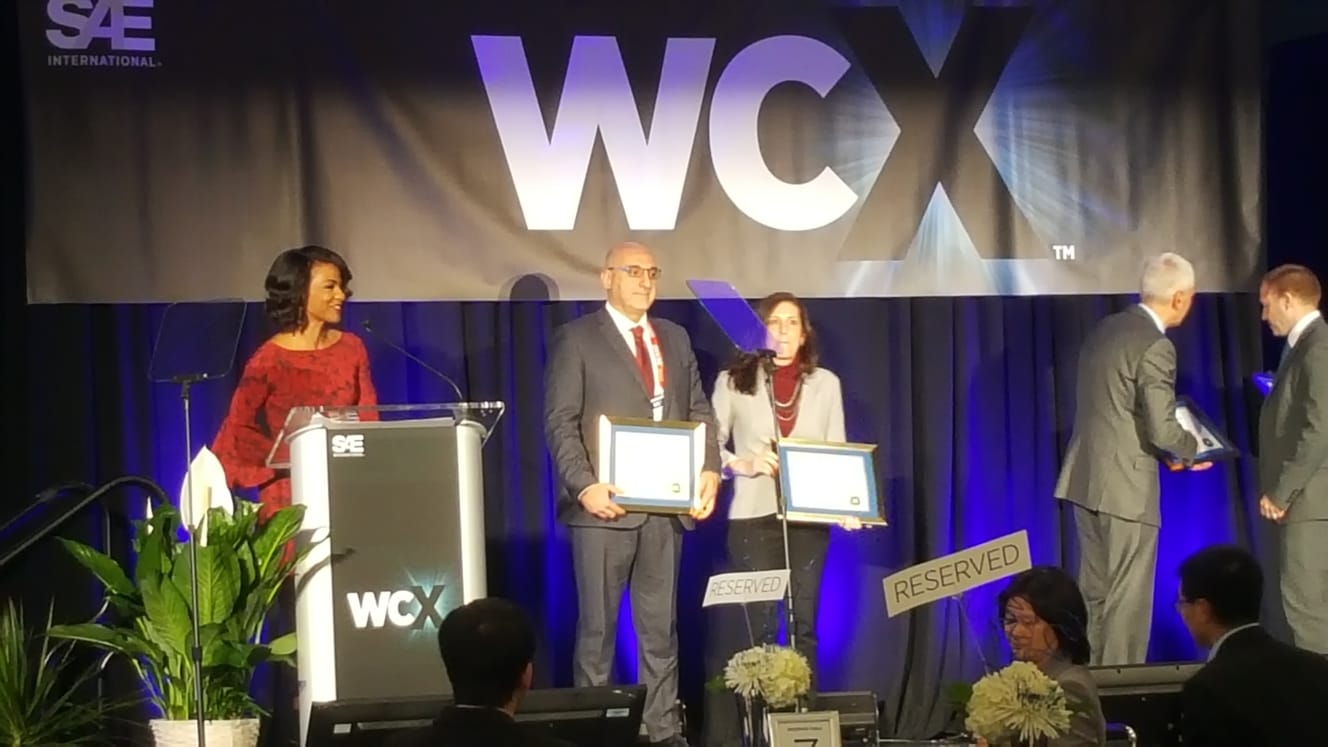 ---
SAENA delegation met
Paul Mascarenas - SAE International President 2019
@ WCX conference, april 9-11, 2019 in Detroit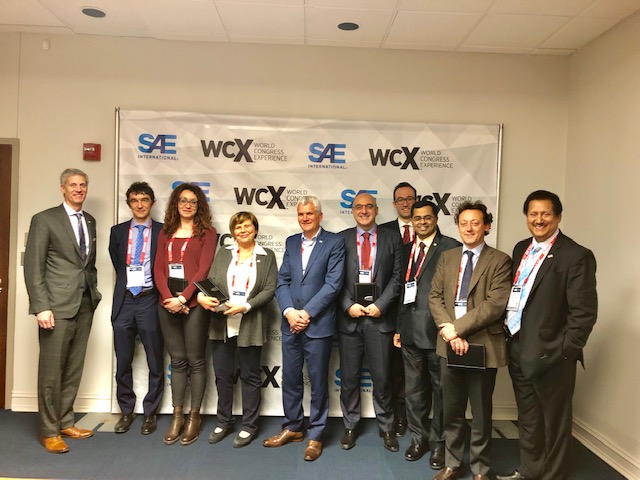 ---